Fun game! We are big fans of Cards Against Humanity and this gets similar laughs!
This game is a lot of fun!! We played for hours and laughed so much! We also learned a few new words and phrases along the way....Sloots? Definitely adding that one to my regular vocabulary. Great game, hours of fun (and even educational)!
O.M.G.!!! THIS GAME IS FANTASTIC!!! We had A BLAST playing!! Haven't laughed that hard in a LONG time!!!.
Love it. Great for game night w friends. BYOB and get ready to have some laughs. Well done.

This game is SO fun, our friends love it and ask to play it whenever we have game night...

Hilarious game! Buy it! You won't regret it

Get Into Teams
Start The Timer
Guess
Get your teammates to the guess the word on the card without saying the word on the card before the 60-second timer goes off.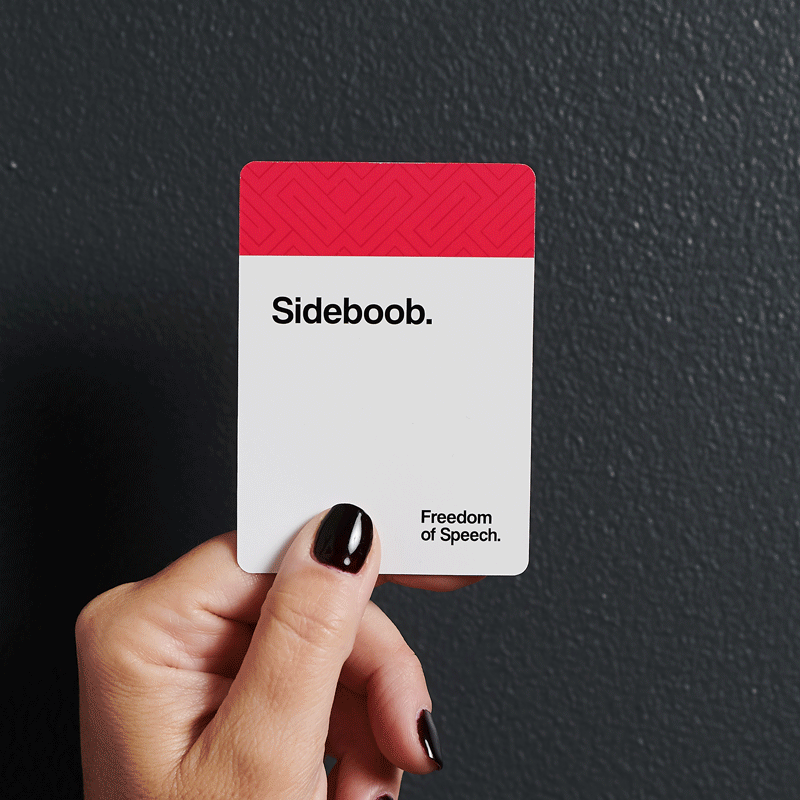 How many people can play at once?

The game can be played with 4 - 20ish people.


Where can I buy a copy of the game?

You can buy a game right here on our site, or on amazon.com.


Somethings wrong who do I tell?

If you purchased through Amazon.com please contact Amazon support, if you purchased through this website please email us at support@freedomofspeechgame.com

Can I sell this game in my retail store?

Yes! Please shoot us an email at Info@freedomofspeechgame.com, we'd love to hear from you


Can I buy FOS if I don't live in the USA?

Unfortunately at the moment we are only shipping to the US, however we plan to expand soon, give us your email below to be notified when we do